Our History
FARMERA FOODS was established in 2000 under the name "Mahayu Raya Sentosa" as a tissue paper company. The business grew into a distribution of foods and beverages. In the mid-2000s, the company chose to divest the tissue paper unit and realign operations to diversify the food and beverage products. This strategic move positioned Farmera Foods as one of the fastest growing food and beverage distribution companies today.
Our Facility
Farmera Foods operates numerous warehouses with ambient, chilled and frozen temperatures. The largest warehouse is located at our Jakarta headquarters measuring 5,000 square meters with advanced equipment and warehouse management system. We operate a large fleet of trucks to deliver products from the warehouses to our customers every day.
We understand that handling food products means being aware of sanitation, HACCP, and good handling practices. We constantly monitor our facilities and train our staff in proper handling and food safety, giving customers extra confidence that they are getting products in the best condition.
Our Network
Our distribution network covers major cities in the country. The map below is a general overview of our network. To find out more details, please call us at +6221 54375411 or email us at
info@farmerafoods.com
.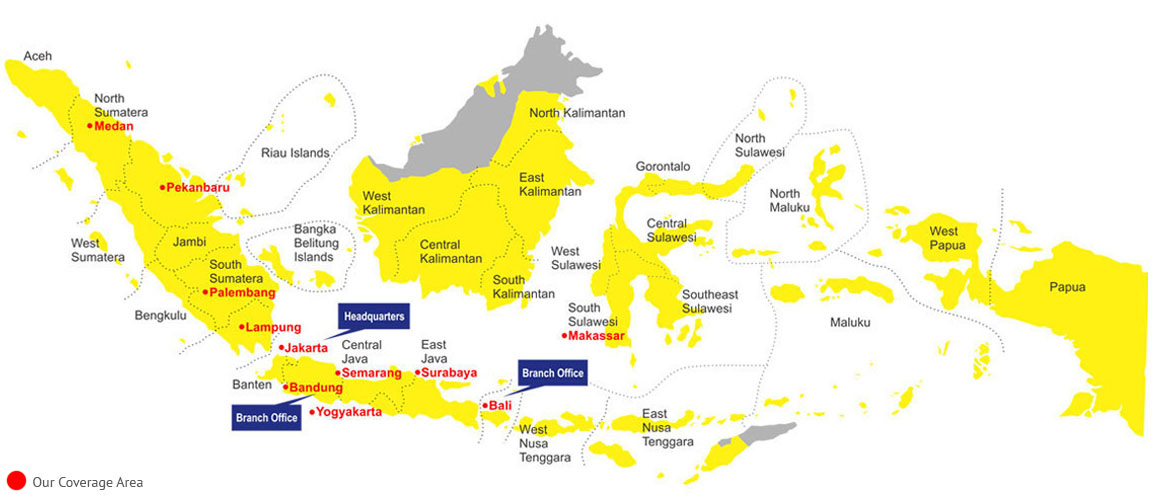 Over 3,000 SatisfieD Customers
Farmera Foods serves over 3,000 customers in retail segment (Hypermarket, Supermarket, Traditional Market, Specialty Store) and food service segment (Hotel, Restaurant, Catering, Bakery, Pastry, Food Chain, Airline).