PRODUCTS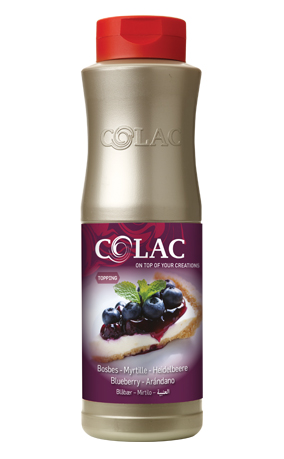 Colac Topping Blueberry
Net Weight 1 kg
Product of Belgium
Colac has by far the most extensive range of toppings available. These outstanding toppings offer countless opportunities to enhance your desserts. The Colac range of toppings is available in newly developed 1 kg multilayer polypropylene bottles:
Unbreakable

Recyclable

Easy to handle and dose

Excellent oxygen barrier

Colac topping is used for giving more pleasure to ice cream, smoothies, yoghurt, pancakes, coffee, cakes, pudding, and other desserts.
Copyright 2018 Farmera Foods