Fruits Mousse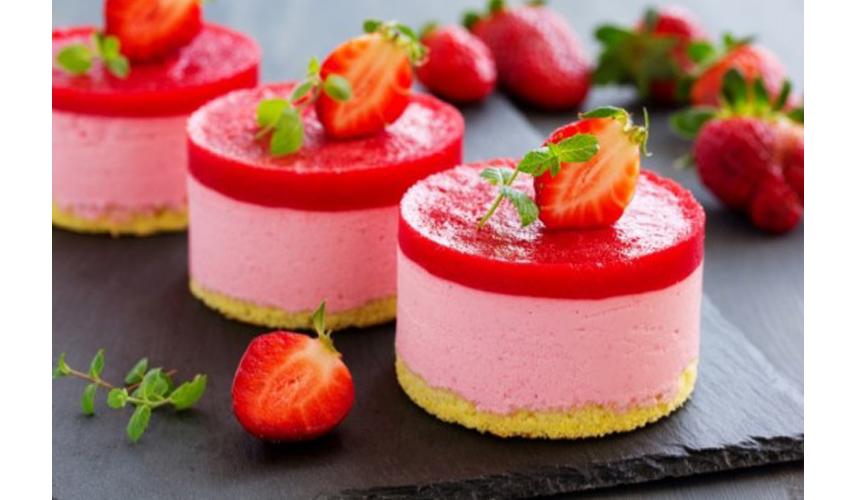 ingredients
Preparation
Soak the gelatin in a small bowl of cold water for 5 mins until soft.

Squeeze out the liquid and tip out all but 1 tablespoon of water.

Heat the fruits puree in a pan on a slow fire for 5 mins after add gelatin in and stir until dissolved. Stop the heat.

Whip the cream to the soft peaks in a separate bowl add sugar.

Add slowly and carefully cooled fruits purees in a whipped cream.

Spoon into a glass and put in a fridge for 4 hours.
Copyright © 2021 PT Farmera Foods. All rights reserved.